IT Security Compliance Audit for Security Standards

The ERE IT Security Compliance Audit for Security Standards identifies compliance violations and correlates security and privacy vulnerabilities with requirements of each standard.
BASIL II
Bill 198 - Canadian Sarbanes Oxley
CISA (ISACA)
GLB
CobiT
ISF
ITIL

NERC CIP
NIST PIPEDA
PCI DSS readiness
RCMP / CSE TRA
Sarbanes Oxley, SOX
Canadian SOX or C-Sox
GDSN compliance for GS1 data pools

Compliance Audit Checklist
Specific control points within the standard to be audited
Business drivers for the selected control points
Compliance Audit Report

violations / vulnerabilities
remediation
risk level
evidence
cross index with standard
Compliance certification opinion letter or assistance with completion of compliance certificate
Expertise as Internet Security Compliance Auditors
CISSP, CISM designated auditors.
Extensive experience identifying IT and Internet security vulnerabilities and correlating them with compliance control points within standards.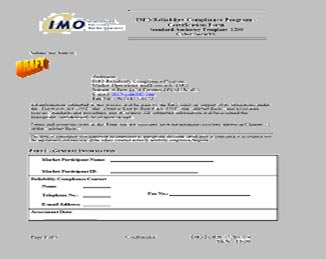 Contact us right up front
Compliance auditing need not be onerous or time consuming. Let us assist you select the control points you really need to audit to get the job done. Contact us now and we'll help you cost effectively.
Contact Us
905 764 3246