Physical Security Audits

During the course of conducting technology and compliance audits, ERE security consultants often identify physical security problems which could lead to the compromise of information: confidentiality, availability or integrity.
We Address Common Areas of Concern
Visitor identification and sign-in policy.
Physical access controls and challenge response.
Motion detection and monitoring in computer rooms and access routes to computer rooms.
Enforcement of physical security policy, such as leaving doors propped open.
Monitoring of event logs of video surveillance, electronic card access, and other challenge response controls.
Location of workstations and printers with access to confidential information.
UPS and generators, fuel availability.
Plumbing proximity IT technology.
Air conditioning and air quality.
Fire, smoke, and heat detection.
Fire suppression.
Physical security policy and policy enforcement.
Photographic Documentation
ERE photographs evidence of physical security violations. The photographs are compelling evidence and often prompt senior executives of both large and small enterprises to action.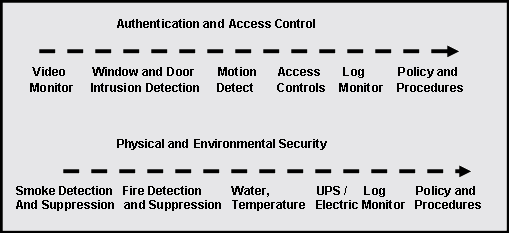 Contact Us
905 764 3246