Wi-Fi connectivity within an enterprise network can inadvertently allow unauthorized access to key corporate assets and pose serious security threats to privacy / financial regulatory compliance. The goals of the ERE wireless audit are to find:
Unsecured wireless service.
Unintended access, providing the opportunity to hack into the corporate network.
The ability to hop onto the Internet and conduct liability attracting surfing activity.
The opportunity to eavesdrop on valid corporate communications.
Secured wireless service which is not further guarded with appropriate challenged response for authentication.
Unauthorized wireless access points on the corporate network.
Configuration weaknesses of the access points, encryption, device / user identification and authentication.
Active signal strength of the corporate network in undesired locations, such as parking lots or restaurants adjacent to the corporate offices.
Access to third party wireless networks within the corporate premises.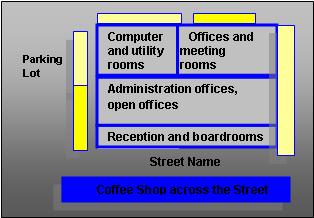 Walk-Around Survey
An ERE security expert conducts an 802.11 b / g walk-around survey of the corporate facilities, both inside and outside, measuring signal strength, testing for suitable encryption, the ability to access the corporate network or possibly to hop the corporate network entirely.
We also investigate physical security and challenged response to loitering around the exterior of corporate premises.