Network security and Internet security for SCADA applies to water, electrical, and gas utilities and for oil pipelines / refineries. SCADA real time monitoring and management is used similarly for disparate industries:
Water – chemical and biological safety
Electricity – state of flow and safety of electricity
Gas – state of flow and safety of gas
Oil – state of flow and safety of oil
Advanced metering infrastructure or AMI, sometimes referred to as smart metering, imposes yet a new security burden to networks of electrical utilities, particularly where the smart metering has connectivity to their SCADA networks.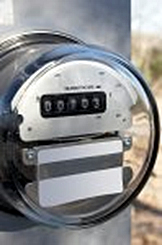 While the SCADA audits focus primarily on SCADA security, ERE also looks at security risks introduced by the interconnection with the corporate network.
The most formal IT security standard for SCADA security is CIP 2–9 created by the North American Electric Reliability Corporation. The ERE SCADA security audit is based upon the NERC CIP 02-09 standards.
ERE Differentiators
CIP standards and SCADA – ERE SCADA security audits follow the NERC CIP standards and cross index SCADA security risks with the CIP standard.
ERE provides both point in time SCADA audits and 7/24 SCADA security monitoring with our 7/24 NERC CIP compliance monitoring service.
NERC CIP documentation creation – ERE writes SCADA security policies, standard operating procedures, and NERC CIP documentation.
ERE fulfills the unique requirements for DRP, BCP, security event response plans, cyber attack response plans as required by CIP standards and SCADA.