Denial of Service (DoS) Hardening Audit

The goals of the ERE DoS hardening audit are to:
make the electronic network less susceptible to attacks which block traffic and render the network unavailable to communicate over the Internet.
reduce the recovery time from an attack.
Non Disruptive Assessment
Key elements of an ERE DoS hardening audit are to :
Perform sensitivity analysis to identify assets and resources to be protected from attack.
Identify vulnerabilities to DoS in network architecture and Internet interconnectivity.
Identify omissions in policy about DoS.
Identify lack of compliance to policy in IT and IT security processes.
Make recommendations for:
changes to policy, including working with ISPs and law enforcement.
improvements in policy compliance and security processes, including disaster avoidance and disaster recovery plans with ISPs.
network architecture.
acquiring anti – DoS technology.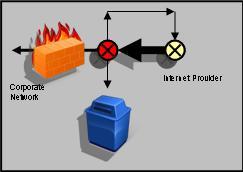 Contact Us
905 764 3246